Papermaking in Australasia to 1900
---
This site contains an outline of the history of papermaking in Australia and New Zealand up until 1900 together with brief biographies of some of the notable people involved and a bibliography of sources of information.
Development of the paper industry in this part of the world was slow. The first paper is thought to have been produced near Sydney, New South Wales in 1818. This venture only lasted a few years and it was several decades before another mill was established. One of the main reasons for this was the high cost of establishing a mill which would have needed a papermaking machine to make the venture an economic success.
Though there were a number of earlier studies and attempts, it was not until the late 1860's that viable mills were established in New South Wales and Victoria, Australia. These were followed by two mills on the South Island of New Zealand in 1876. The running of these mills was not easy and there were frequent changes in ownership. From the 1890's a comparative stability seems to have come to the industry through amalgamations that saw the one company running more than one mill.
---
Site Acknowledgements:
Amcor Archives (Trevor Moore); Appita (Ralph Coghill); Ensis - CSIRO / Scion (Warwick Raverty); University of Melbourne Archives (Trevor Hart); Baillieu Library; Shaw Research Library, National Gallery of Victoria (Michael Watson); Mitchell Library, State Library of New South Wales; State Library of Victoria; Public Record Office of Victoria; State Records, New South Wales; National Archives of Australia; Genealogical Society of Victoria; Royal Historical Society of Victoria; Borchardt Library, La Trobe University; Turtle Consolidated Services; Vicnet; Meg Bate; Harry Dagnall; Geoffrey Graham Tong Hughes; Norma Joyce Hughes; Tony Johnson; Emma Kerr; Carol Liston; Jocelyn Lloyd; Ron Madden; John Morriss; Peter & Meagan O'Sullivan; Kevin Patterson; Anne Pitkethly; Betty Shelley; John Trewk; Jurgen Wegner; Ian J. Wilson.
---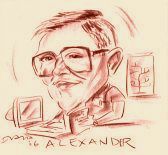 This website maintained by
Alexander Romanov-Hughes,
G.P.O. Box 5191, Melbourne, Victoria, Australia, 3001,
and kindly hosted by
VICNET
---
© 2005-2017 Alexander Romanov-Hughes
Updated 17 April 2017