Sir Edward 'Weary' Dunlop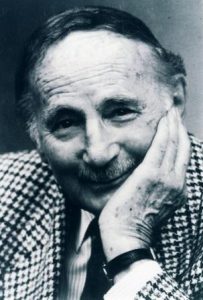 Dunlop grew up on his family's farm north west of Benalla. He attended Benalla High School before commencing and completing his Pharmacy training in Benalla. Then followed his study in Medicine at the University of Melbourne.
In 1939 he volunteered as an Army Surgeon. He served in Greece (Crete), Palestine and Egypt before transferring to Java. In March 1942, the Japanese captured the hospital where he was stationed. Rather than escaping he chose to stay with his patients. As a result, he was interned for more than three years as a prisoner of war. In the prison camp he found himself as commanding officer and surgeon responsible for more than 1000 men on the notorious Thai-Burma Railway. Conditions were severe. It is here at the 'Death Railway' that Weary's personal resources were tested.
As a leader, Weary displayed incredible courage, often putting his own life at risk on behalf of men under his command. His and his men's resourcefulness often meant the difference between survival and death.
The 'War Services Room' displays memorabillia from his Benalla childhood and youth, and gives background to the man and his life.
A five minute DVD also displays more information about Sir Edward Dunlop
| | |
| --- | --- |
| | |
| Memorabilia from his Benalla childhood and youth give a background to the man and his life. | Not to be missed is this magnificent and moving memorial to Sir Edward Dunlop, located in the Benalla Botanical Gardens, just a 5 minute walk from the Benalla Costume and Kelly Museum. This is only one of three memorials to Sir Edward in Australia, the others being in Melbourne and Canberra. |
C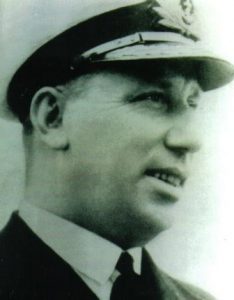 apt. Hector Waller R.A.N.
Captain Hector Waller R.A.N. was a distinguished Naval Officer.
Benalla born, he was Captain of HMAS Perth, sunk in the Java Sea in 1942.
The present Royal Australian Navy submarine 'HMAS WALLER' is named after him.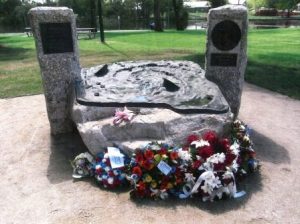 Capt. Hector Waller R.A.N. memorial
On the 14th March 2010 a memorial was unveiled to Captain Hector Waller R.A.N.
in the Benalla Botanical Gardens before a large gathering of people including his two sons Michael and John.
The memorial was sculptured by Louis Laumen (who also created the Sir Edward 'Weary' Dunlop memorial in the same gardens) and the stone work was carried out by Stonemasons A.C.& R.J.Lau Pty. Ltd.
The main piece of the sculpture depicts the swirling water following the sinking ship.
Poppies and hats float on the surface.
Michael Joseph Savage
Michael Joseph Savage was born on a farm at Tatong near Benalla.
He went on to become the first, and long serving Labour Prime Minister of New Zealand.
He implemented far reaching social changes.
He is commemorated by the display in our Tea Room, named to honour him.
This photograph hung on the wall in many New Zealand homes during his office.