We are closed until early 2023

The Benalla Costume and Kelly Museum will be closed from Monday 4 October until early 2023.
The Benalla Rural City Council is undertaking extensive redevelopment of the Benalla Costume and Kelly Museum and Benalla Visitors Centre.
Further information on the Council's redevelopment can be found at the Councils web site – https://www.benalla.vic.gov.au/Your-Council/News-Media-Publications/News-Announcements/Visitor-Information-Centre-and-Historical-Museum-Project-out-to-tender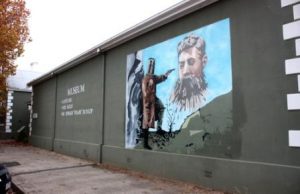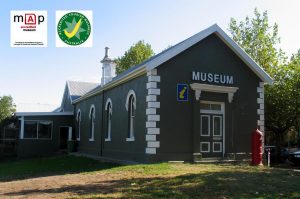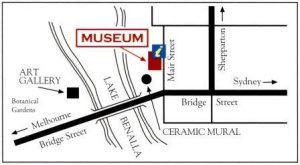 Benalla is situated on the main highway and rail link between
Melbourne and Sydney, just two hours from Melbourne.
The Museum is centrally located on the bank of Lake Benalla, opposite the Art Gallery and Botanical Gardens, and adjacent to the Ceramic Mural.