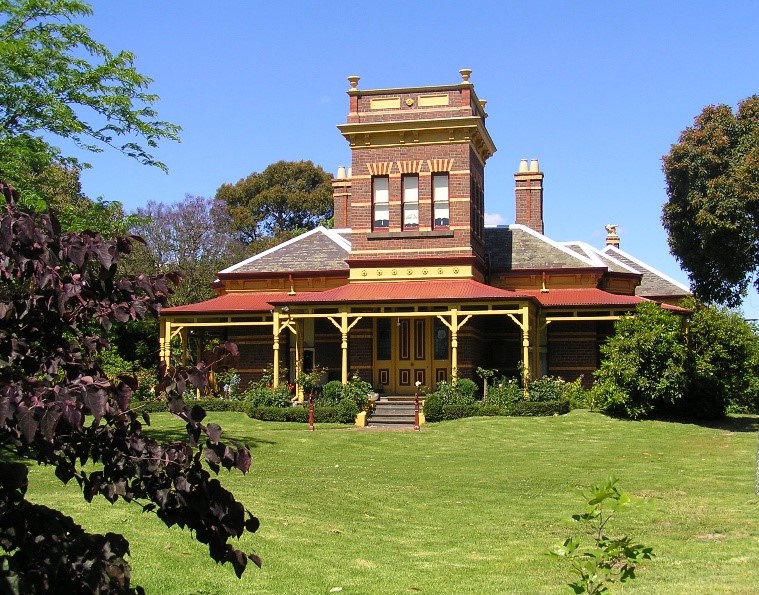 Balwyn Historical Society is a volunteer organisation whose purpose is to to facilitate and promote an interest in the history of Balwyn and nearby areas. Its objectives are to:
Organise speakers on historical subjects and related community interests
Publish a regular newsletter
Encourage historical research
Collect and organise documents and photographs and make them available for research
Display historical photographs and documents
Conduct events and excursions to places of historical interest
Exchange information and work with other historical societies
Balwyn is a suburb in the north-east of the City of Boroondara. In the west of Balwyn is Deepdene and to the north the suburb of of North Balwyn, with the smaller localities of Greythorn and Bellevue in the far north-east. This area once known as North Camberwell has not attracted the interest of existing historical groups. So in mid 2008 residents formed the Balwyn Historical Society to foster appreciation of and promote interest in local history of the area.

In its earliest days, Balwyn, while relatively close to Melbourne, was difficult of access, main roads were very poor and other roads mere tracks. Settlement was sparse, consisting principally of small farms, and the population was very small. By contrast, nearby Canterbury and Surrey hills, located on the main railway line to Melbourne's east, developed earlier and rapidly became more populous.

A portion of Balwyn close to Canterbury and Surrey Hills had a similar pattern of development. But further away, beyond the reach of effective transport, early Balwyn was simply a very small farming community, with a township centred around the intersection of Balwyn and Whitehorse Roads. It remained so until railways and tram routes penetrated the area and closer subdivisional development took place. The population then increased with corresponding changes in the nature of the community.
Local history groups in areas adjacent to Balwyn had significant history and heritage of their own and found limited interest in the later developing area of Balwyn and surrounds. So residents established a group more oriented toward Balwyn's own history.
Balwyn Historical Society Committee
President – Matthew Etty-Leal
Treasurer – Barbara Russell
Committee member and supper organiser – Heather Alford
Committee member – Peter Lewis
Web Manager – Philip Mallis
Role of the Balwyn Evergreen Centre (BEC)
The Balwyn Evergreen Centre auspices the Balwyn Historical Society (BHS) as a supported activity. It has made a meeting room available at the BEC at 45 Talbot Avenue, Balwyn. It also assists the BHS by providing a small storage room on the premises, where books and historical records are collected and kept. A computer with internet access is available for general BHS records, historical research and the management of archival text and photographic records, and for producing and archiving electronic images. As well as physical facilities, BHS office bearers and members are protected by BEC's insurance cover. Financial records kept by BHS are audited as part of BEC accounts.