Welcome to Tarnagulla.org
Dedicated to the history of Tarnagulla
Tarnagulla is a small rural town situated in the heart of the Golden Triangle, central Victoria, Australia. It is a town founded on the excitement and hope of the Victorian Gold rush and quickly developed into a thriving community. Many large company gold mines employed scores of miners at their peak and many large gold nuggets were found. It was a town of enormous wealth for some. Over the years as gold became less plentiful many turned to farming and other pursuits.
With a colorful history, Tarnagulla today is a quiet town with a population of only a few hundred. The following pages provide an insight into some of the history of Tarnagulla through photos, historic records, stories, articles from local papers and more. There are always new articles and records to be included and we are working towards getting as many of these online as possible. It is our hope that anybody with articles or photos of interest would also submit them for inclusion. In this way it is our aim to make this site a living resource for those of us interested in the township of Tarnagulla and to preserve our history for future generations.
Tarnagulla Today
Tarnagulla today still has the charm and character of a town with a rich history and is well worth a visit. Many of the towns historic buildings still remain, as do remains of many of the mining sites - which will reward the visitor who takes the time to stop and have a look around. Township maps can be downloaded here and a walking tour found here.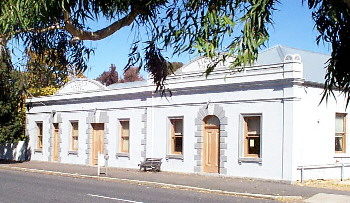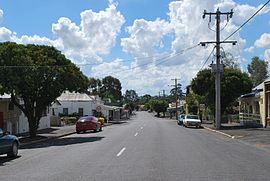 Photos of Tarnagulla today.
Upcoming Events
There are a number of great local history events coming up in the month of March including the Radnell Reunion and the Waanyarra Reunion.
The Radnell reunion is to be held on the long weekend of March 8th & 9th, while the Waanyarra Reunion will be held on Sunday 23rd March.
Move information can be found on our 'Upcoming Events' page.
Tarnagulla's Golden History - Part 1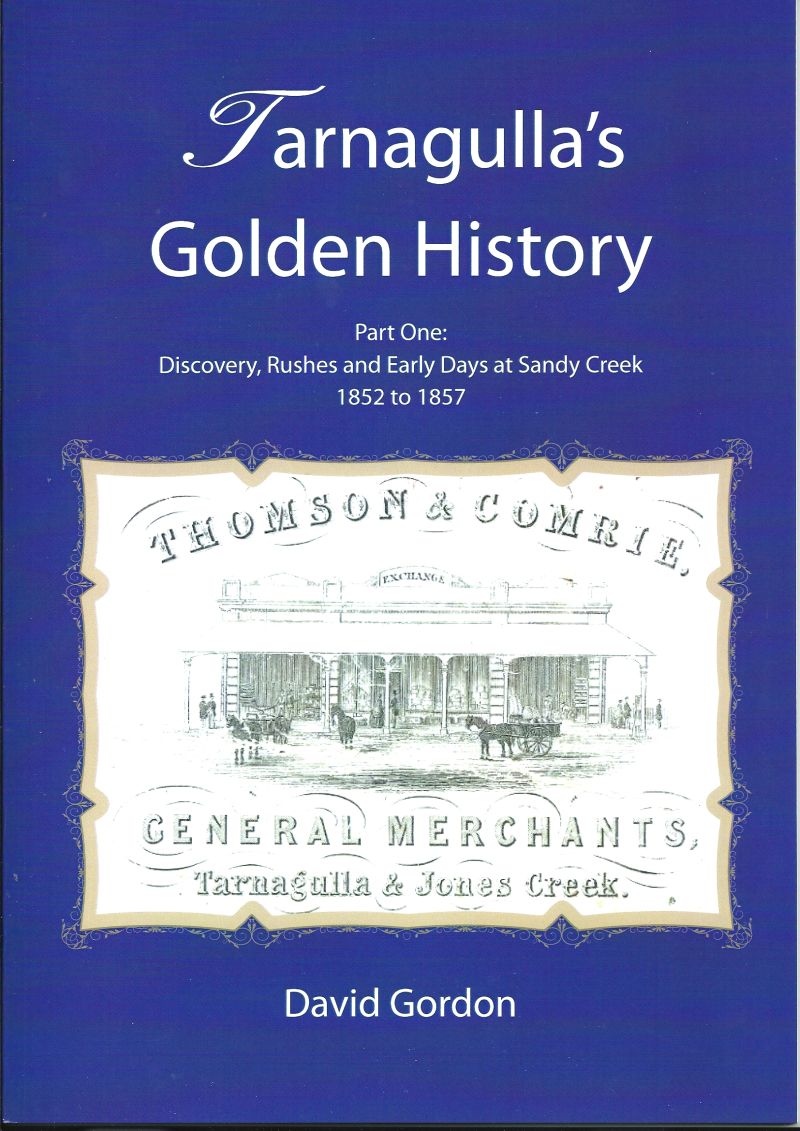 Recently released at our 2013 'Out N About' event was David Gordon's new book 'Tarnagulla's Golden History - Part 1'.
David is a quality historian who has devoted enormous amounts of time to preserving Tarnagulla's rich history - as can be seen by the large amount of material he's provided freely on this web site. This particular publication focuses on Tarnagulla's formative years from 1852 to 1857, and should be of great interest to those who wish to share in Tarnagulla's history. The publication is of very fine print quality in A4 size with nice photographs and contains about 30 pages with index. If you would like to order a copy, then please feel free to contact David directly at davidstephen48@gmail.com. The cost is $18 and he'd be happy to post copies free of charge.
I have a copy and can confirm this is a wonderful publication. If you are interested in Tarnagulla's history then I urge you to consider buying a copy.
Tarnagulla.org site overview
Within the Tarnagulla.org web site we have a large amount of material available as outlined below. This can be accessed via the main menu at the top of each page as well as via the following links.
Photographs

Extensive historic Photo Gallery
Reunion Photo Identification lists


Articles

A tour of Tarnagulla today
Articles of historic interest
History of Tarnagulla churches
Miscellaneous articles


Research Resources

Extensive historic records available
David Gordon Index (Tarnagulla Courier)
List of peoples local interests


Local Events

Local events with historic focus


Contact Us

View and sign the Guestbook
Join the Mailing List
Contact us