Historical Resources
The Buninyong & District Historical Society holds the following historical resources:
Photographic collection, of over 1500 photos and illustrations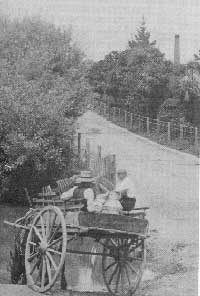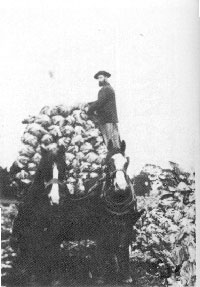 Giving the horse a drink at the Gong ... Cabbage picking, Littles' farm ... The Imperial Mine, Buninyong
Map collection, of local maps
Biographical Collection, arranged alphabetically by surname, comprised of letters and family histories.
An index to Shire of Buninyong Rate Records, 1863-1884.
An index of references to the area compiled from letters, newspapers and books.
An index to photographs and works of art, together with pictorial collections.
Selected copies of Directories of Buninyong area.
Collection of receipts from businesses in Buninyong.
Buninyong Railway history - compiled 1989
War Memorials and Monuments - compiled by RSL
Audio-visual records of excursions, and notes of excursions.
Records of the Society, 1982 to date, including minute books and letters.