Preserving the Past for the Future
The Box Hill Historical Society was formed in 1963 and since then volunteers have worked to collect, preserve and share the unique history of the suburbs of Box Hill, Box Hill North and South, Mont Albert, Mont Albert North, Burwood and the part of Surrey Hills located in the City of Whitehorse.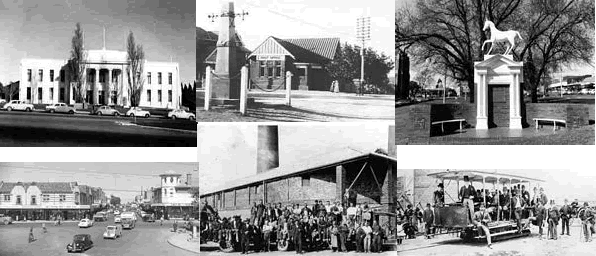 The collection of the Box Hill Historical Society is available for research in our Local History Room, Suite 7, 27 Bank Street, Box Hill on Tuesdays between 11 am and 4 pm.
Other activities include a monthly general meeting with a speaker, tours of the Box Hill Cemetery, walks, exhibitions, displays and publications.
The Heritage Centre will close on Tuesday, 13th December 2016, at 3 pm and reopen on Tuesday, 24th January 2017 at 11 am.
The Box Hill Historical Society is an affilated society of the Royal Historical Society of Victoria
and a member of the Association of Eastern Historical Societies.
There are two historical societies in the City of Whitehorse. For information on the history of Blackburn, Mitcham, Nunawading and Vermont contact the Whitehorse Historical Society.