The Friends of the Benalla Library:
* Assist Library event; raise funds to help acquire books, and other materials, selling surplus library stock.
* Promote the library's services and facilities, raising the profile of the library in the community.

*

Autumn Foibles now available in PDF, via the Download Page. *
(or visit the library for a printed version)



RedB4 Book shop will be Closed for the duration of the lock-down.



RedB4 Roster now can be viewed on website; click link at left.


Benalla Friends of the Library are currently in recess due to Covid19.

[ Next meeting will be on Wednesday April 1st.
2pm in the Library ]

Ordinary meetings are held on the first Wednesday of the month, 2pm, sometimes in the Pat Claridge Room of the Benalla Library, sometimes within the library itself.
The minutes, when ready, are available for download; see the link on the Left.

February 2020 - Benalla Library currently in the capable hands of Kay and Shelley
-
The Benalla Library Team, December 2019 - a truly wonderful lot.
The Library Team put on a glorious morning tea for Friends of Benalla Library.
We are heartbroken that Marlies is stepping down as librarian; and ecstatic she is staying on as a resident of Benalla District

...
Some Friends of Benalla Library; trying to get a good photo when they are having too much fun...

...
Ah! Got them!

...
And then gleeful mayhem resumes. It was such an excellent morning tea...

...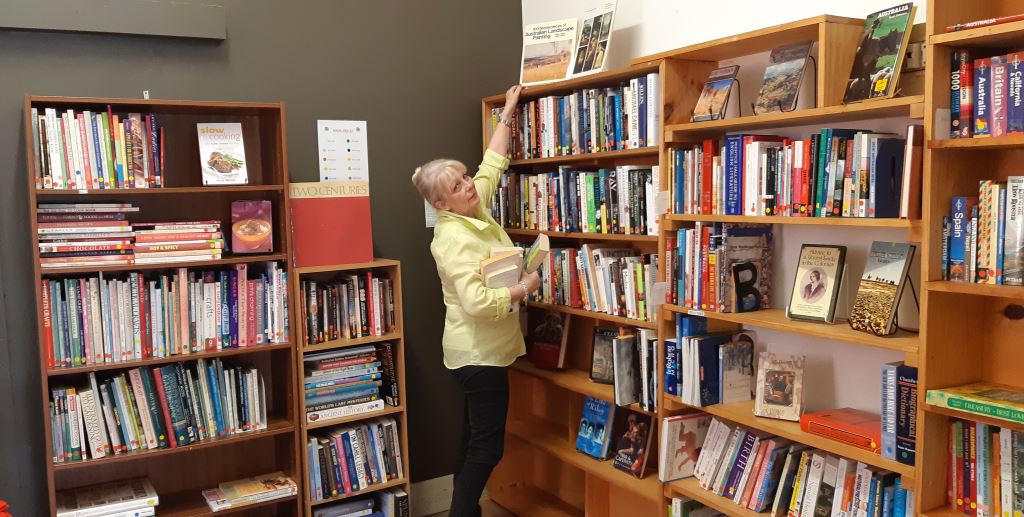 For Library matters, visit the website of the High Country Library