DONCASTER TEMPLESTOWE HISTORICAL SOCIETY
Home | Visit Schramm's Cottage | Membership | Research | Publications
Meetings and News | Local History Database | Links
Orchard Machinery Display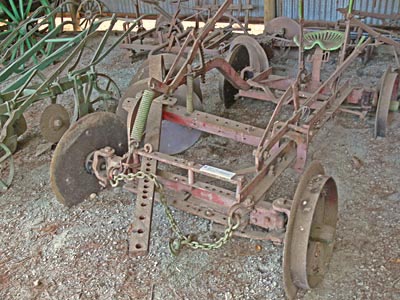 A number of significant pieces of orchard machinery have been collected at Schramm's Cottage.
The Petty Plough was designed and made locally.
Go on to the Wheelwright's Shop
Back to Visit Schramm's Cottage
---
Incorporated in Victoria, Registration No. A0023204S
This page last modified 31 July 2007
© Copyright Doncaster Templestowe Historical Society Inc. 2001. All rights reserved.