This pretty township, enjoys today's status of being the first significant area where the spectacular Great Ocean Road actually comes alongside the sea, before it follows the coastline in a westerly direction.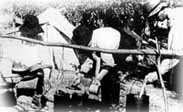 In 1865, travellers with a taste for adventure came on horseback through dense ironbark forests to reach this isolated location, which offered excellent river and ocean fishing plus rock pools rich with crayfish. Nearby was an abundant supply of rabbits and kangaroos. The remote locality soon became a favourite of sporting parties from Geelong, who camped in tents by the side of the river.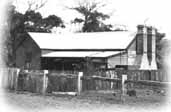 Three ladies played an important part in establishing the district. They realised that the number of holidaymakers would be limited so long as they had to 'rough it' under canvas. During 1883 Anna Mackay and Agnes Murray made things more acceptable when each opened a boarding-house fronting the two wheeled track into town (now Camp Road). Alice Jackson ran a rather imposing establishment named 'Anglesea House' from 1886 on the site of the present Hotel.
The sleepy Hamlet rapidly changed after the Government of the day surveyed land into convenient blocks. The sporting people soon purchased land, and erected holiday cottages.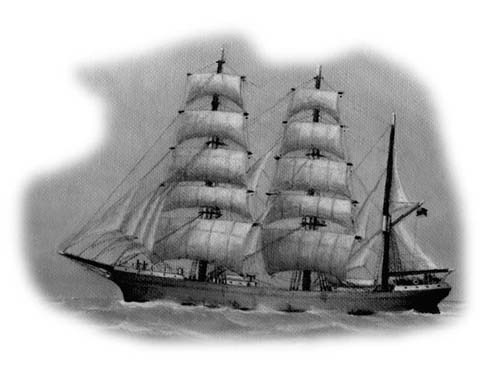 Two shipwrecks of early importance happened nearby. The 'Hereford' an iron clipper of 1524 tons grounded on the reef nearest to Pt. Addis in 1881. Twenty one years later the 'Inverlochy' a three masted iron barque of 1339 tons became stranded on Ingoldsby reef. Both ships were abandoned.
Cobb & Co ran a mail coach service in from Geelong for many years on unformed tracks.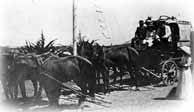 During the 1920's the demise of this type of conveyance came about as motor transport rocketed into favour. The provision of better roads brought our seaside resort within easier reach of Geelong, Ballarat and Melbourne. From that time onwards an influx of holiday-makers, tourists and week-enders increased the Real Estate demand.
Today, Anglesea has a permanent population of approximately 2000 residents, which swells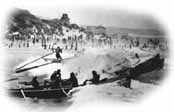 to the vicinity of 28,000 during the summer holiday period. There is a large shopping centre, supermarket, Golf Course with kangaroos, surf beaches, and the river has grassy banks ideal for family picnics. Why not call and see the great display of early photos and books at our History House in McMillan Street? - please don't forget to phone ahead for opening details.


Lindsay Braden - a researcher for The Anglesea and District Historical Society.



Link to the Anglesea & District Historical Society